Versa Cloud ERP for eCommerce
Modern, All-in-One Cloud ERP with Advanced Inventory for Fast-Growing Businesses.
USD

$ 29 a Month

*

for 3 Full Users.

70% Off for the first year if purchased now.
Available on the
Shopify App Store
All-In-One
---
Everything you need to run your Shopify business including Accounting, Inventory and Warehouse Management as well as Shipping and Receiving.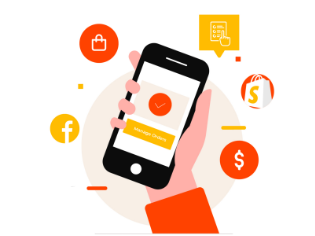 Click & Go
---
Point-and-Click integration of Versa with your Shopify store. Start processing customer Orders in minutes. No need for a Skip long ERP implementations.
Advanced Inventory
---
Inventory capabilities that are tightly integrated with Financials and eCommerce across Buying, Selling, Receiving, Stocking, Shipping, and Tracking.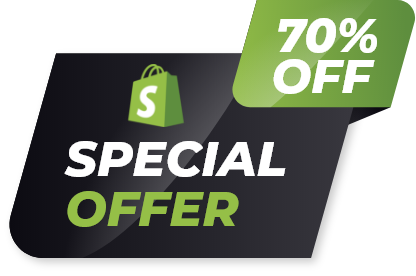 To help merchants with the current economic hardship, we are offering a special price of
USD $29/month
for the first year (70% discount) for a limited time.
If you are the owner of an e-commerce business that has grown beyond spreadsheets, entry-level accounting applications, and multiple add-on products for inventory management, shipping, customer management, etc.
CONGRATULATIONS!
It is a problem everyone would like to have.
That is especially true now that Versa Cloud ERP for eCommerce is making the all-in-one capabilities of a powerful cloud ERP system available to Shopify customers at bargain-basement prices.
The best part is that it is quick and easy to get going on Versa for eCommerce.
It does not require the long implementation process required by traditional ERP systems.

Purchase Versa for eCommerce.
1

Connect it to your Shopify Store(s) with a few clicks.
2

Then wait for the two systems to synchronize.
3
---
and then you can start processing Shopify Orders!
That is all there is.
Try it today!
Get for

$29/Month

*

70% off for 1 year. Limited time only!
Available on the
Shopify App Store
And be able to join any of our Live Support Webinars for Free!

Every Mon, Wed and Fri at 12 Noon PST
Receive free support in real time via screen-sharing from Versa experts as you go through your trial.
Live Trial Support is designed to facilitate direct real-time communications between Versa experts, and Trial Users. Enhancing the trial experience will give the user a better understanding of the software capabilities, and make it easier to determine if it meets the needs of their business.
All Versa Cloud ERP trial users on both the Standard and eCommerce Edition can sign up for 1 or more live support sessions, and receive training on how to use the software correctly. From a particular task, to answering questions they may have in real time, by talking directly with Versa experts and screen sharing.
We believe that a successful trial will give you the best understanding of our system.
There might be some things that you'd find confusing or you might have some questions regarding other capabilities—we'd love to clarify them for you!
Every Monday, Wednesday and Friday at 12noon PST. Sessions will end when the last question is answered.
Telephone
Dial (for higher quality, dial a number based on your current location
Click here to see other ways to join the webinar
What is Versa Cloud ERP?
The Versa Cloud ERP (Standard Edition) is a modern all-in-one business management solution created for fast-growing inventory heavy manufacturing, distribution, and e-commerce businesses moving to the next level. It is more powerful than old software used by your larger competitors, yet simple and affordable enough for use in businesses like yours.
What about the
eCommerce Shopify

edition?
Versa for eCommerce is a special version of the Versa Standard Edition offering, created especially for Shopify store owners with the ability to connect to your Shopify store in just a few clicks.
Once Versa for eCommerce and your Shopify store are connected, orders from your Shopify store will be automatically transferred to the Versa for eCommerce system and order fulfillment can be managed from there including picking, packing, label, and shipping documents preparation and printing, as well as the shipping and returns process.
Plus all of these capabilities
Available on the
Shopify App Store
See the app in action
Explore how the app works in an example store.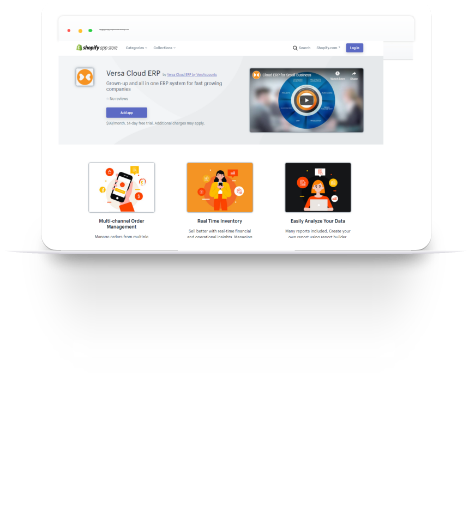 Features
Global Accounting

Global Accounting
Integrated Inventory
Warehouse Management
Pick, Pack, Ship Automation
CRM
Reporting & BI
Customizable
Global Accounting
Included multi-company and multi-currency accounting especially built for fast growing inventory heavy manufacturing, distribution, and e-commerce businesses that supports global operations.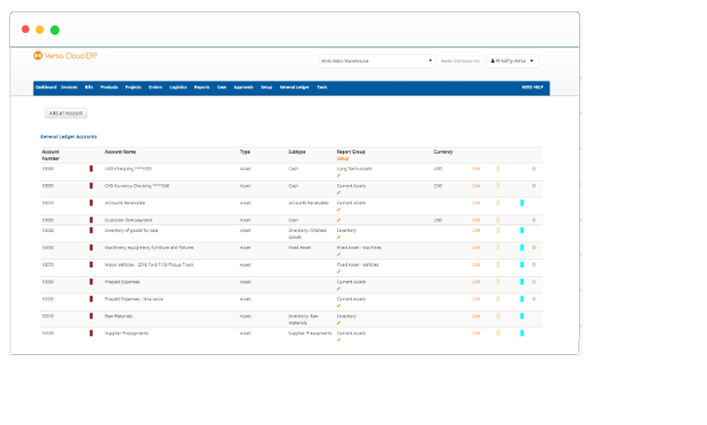 Integrated Inventory
Enhanced inventory system that is closely integrated with accounting to automate related accounting tasks thus eliminating manual work and errors associated with shipping, bill pay, returns, reversals etc.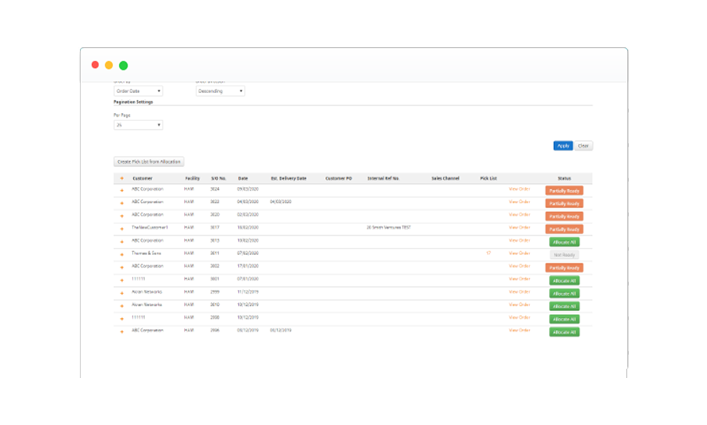 Warehouse Management
Built-in warehouse management system to provide accurate inventory visibility and ensure efficiency and consistency in warehouse operations that goods may move through the warehouse at maximum speed.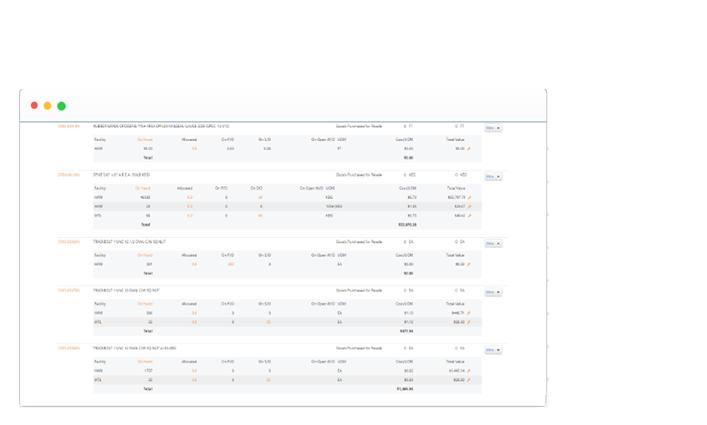 Pick, Pack, Ship Automation
Multiple methods of Picking, Packing and Shipping from the simplest paper-based approach to more sophisticated methods using bard-code scanners and batch shipping based on business rules. Pre-built integration with multiple package carriers including USPS, UPS and FedEx.
CRM
Single place to view all customer information including contact details, orders, invoices, payments, past history as well as all communications and interactions with the customer.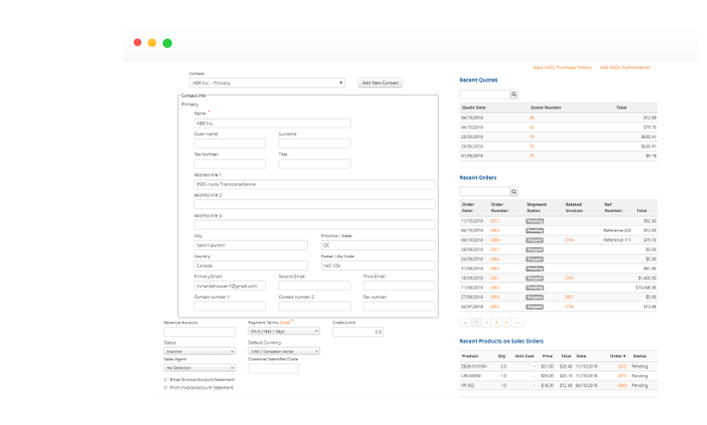 Reporting & BI
Dozens of pre-built Reports for each functional area of the business P&L, Budgets, Sourcing, Sales, Inventory, Commissions and much more. Built in Custom Report Builder. Support for user defined Dimensions to tagging master data and transactions to slice and dice data as needed for BI.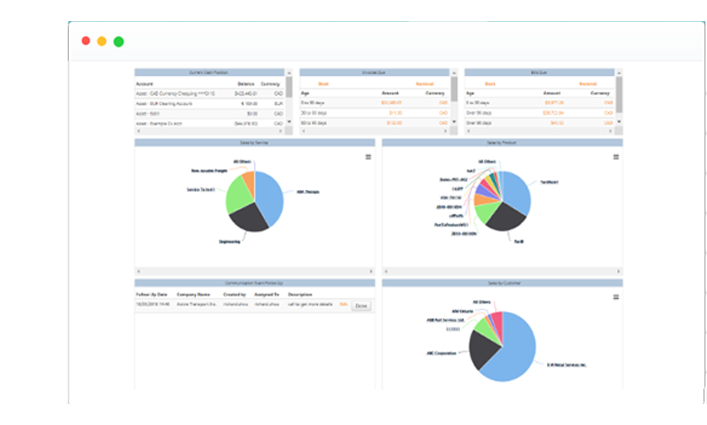 Customizable
Multiple methods of customizing the system starting with settings that control the way that the Versa software behaves, user permissions to control who can view or act on different types of data in the system to custom fields and report and form customizations.
Pricing
14-day Free Trial
STARTUP PLAN
$99/month
$50 Per Month for Additional Users
AR, AP, Inventory Control, Shipping and Receiving, Reports, GL
3 Users Included.
All charges are billed in USD. Recurring charges, including monthly or usage-based charges, are billed every 30 days.
Start processing
Shopify Orders!
Limited Time Promo:
Get it for

$29/Month!

70% off for 1 year. Limited time only!
Frequently Asked Questions
How much does Versa Cloud ERP for eCommerce cost?
Versa for eCommerce is priced at USD $ 99.00 per month for 3 Full Users. This Monthly Subscription Fee provides access to all the capabilities included within the Versa for eCommerce offering as well as training and support.
Payment is against a Credit Card and a Month to Month Subscription
Implementation/Data Migration
How does the Implementation Process work?
With Versa for eCommerce, there is no "implementation" in the traditional sense. Customers can connect Versa to their Shopify store in a few clicks and they will be ready to process Orders for shipment in Versa immediately.
How do I migrate data from my Non-Shopify Systems?
Data from other applications like accounting, inventory management, shipping systems as well as Excel spreadsheets can optionally be migrated via Versa's Getting Started import/export capability.
This is an optional step and it is not required to download orders from Shopify and process them in Versa.
Can I get help with Data Migration and Setup?
Yes. For customers who need assistance with data migration and setup Versa offers both a Guided Self-Service option as well as a Full-Service option. Contact Versa for additional details.
How is Training delivered for the Versa for eCommerce software
Customers have access to Versa Documentation and Training at https://support.versaccounts.com/
Versa also offers weekly Customer Webinars on selected product capabilities, workflows, customer uses cases etc. as a way to help customers becomes experts on the Versa software that they can extract the maximum possible benefit from their system.
What kind of Support is Included?
Email support is included.
Customers also have access to Versa documentation and training at https://support.versaccounts.com/hc/en-us
In addition, Versa offers a weekly Support Webinar especially focused on Versa for eCommerce subscribers where Versa consultants will answer customer questions, demonstrate features and resolve issues in real time via web conference.
Can I get Phone and Web Conference Support?
Yes. Phone and Web-Conference Support can be added for USD $150/Mo per Versa for eCommerce subscription. Or for a time fee of USD $150 per incident. There is no charge if an incident is related to a product defect.
What can I Customize in Versa for eCommerce?
Versa for eCommerce allows Forms (documents like Sales Orders, Pick Lists, Shipping Documents, Invoices etc.) and Reports to be customized by Customers.
Versa for eCommerce also offers dozens of settings that can be used to customize how the Versa software behaves including rules to configure the shipping modules as well as the Versa to Shopify integration.
User access can also be customized to allow Versa for eCommerce Users access to only those parts of the Versa application that they need to access for their jobs.
What capabilities are included in the Versa for eCommerce software?
Versa for eCommerce includes many of the key accounting, inventory and warehouse management, shipping a logistics, ecommerce and advanced reporting and business intelligence capabilities in the standard product including the features below
What capabilities are not included in the full version of Versa for eCommerce software?
Need more than 3 Users? Support for multiple ecommerce shopping carts and marketplaces? Multiple companies? Or any of the other capabilities of the standard/full Versa Cloud ERP system?
Some of the additional capabilities supported in the full version of Versa Cloud ERP include:
How do I upgrade to the Full/Standard Versa Cloud ERP software
Contact a Versa business consultant for more information on the standard Versa solution sales@versaclouderp.com
How does the Integration work between Versa for eCommerce and Shopify
Master Data Setup
Versa downloads Customer, Product, Variants, and Pricing information from Shopify to sync the master records in the two systems and prepare Versa to operate with Shopify.
Order Processing:
Once Shopify and Versa are synced up Shopify Orders and associated payment details are periodically downloaded into Versa as paid Sales Orders on a scheduled or ad-hoc basis
If Versa is used to ship the downloaded Shopify Orders using the normal Versa shipping workflow the shipping details including Tracking Number, Ship Date, Quantity Shipped etc. are sent back to Shopify that the Customer can be notified.
Third Party Shipping:
Optionally Shopify Store owners sometimes use 3rd party products that are integrated with their Shopify Store for shipping. In those cases the shipping details are downloaded to Versa from the Shopify Store once those details are received by Shopify from the 3rdparty offering.
Master Data Sync
Similarly on a periodic basis Versa optionally uploads the latest Inventory and Pricing information to Shopify to keep both systems in sync.
Product Data Update
Product Master Data when changed in Versa including descriptions and images can be synced with Shopify by re-publishing the data to Shopify as needed.
Does Versa handle Shopify Returns and Refunds
Yes. Refunds/Returns done in Shopify are downloaded into Versa andrecorded.
Is the Versa to Shopify Connector from a 3rd Party
No. The Versa to Shopify integration is built into Versa and does not utilize a 3rd party connector. Because of this the integration has deeper and more robust functionality than 3rd party connectors. It is also more reliable and is supported directly by Versa. In case of questions and especially problems customers only have to contact Versa. This eliminates the problem of pointing fingers and the need for customers to coordinate multiple parties that is typically encountered when 3rd party connectors are used.
How does Shipping work in Versa for Shopify Orders
Once Shopify orders are downloaded into Versa for eCommerce either on a scheduled or on a on-demand basis, the orders can be shipped using Versa's shipping module that includes batch shipping and rules driven optimizations for ecommerce businesses.
The is no need for add-on shipping software like Shipworks, Shipstation etc with Versa for eCommerce.However, Versa for eCommerce also supports add on shipping software for customers who prefer using such
Does Versa for eCommerce come with integrations to Parcel Carriers?
Yes Versa comes with direct integrations to carriers like USPS,UPS, FedEx etc and we are adding additional carriers all the time either via direct integration with these carriers or via intermediate integration hubs.