Versa Cloud ERP

helps businesses boom in the digital age.

Grow fast, without growing complex.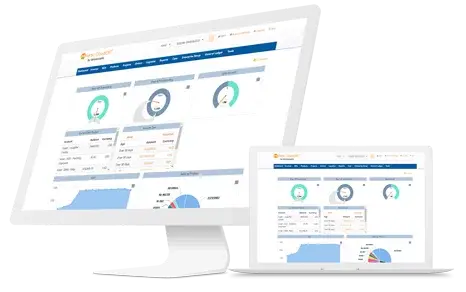 Thanks for considering the Versa Cloud ERP software for your business.
The offering provides an all in one solution to automate business operations for future focused and globally engaged trading companies, distributors, e‐tailers and manufacturers between $5 ‐ $50M in annual revenue.

The solution is simple to purchase, quick to self‐implement and easy to learn. It includes a comprehensive set of capabilities for a single price including multi‐entity and multi‐currency accounting, support for inter‐company transactions, advanced inventory and warehouse management, purchasing and order management, distribution, production and CRM as well as out‐of‐the‐box built‐in native and EDI integrations with most e‐commerce and logistics platforms including online shopping carts and marketplaces as well as 3PLs and package and freight carriers.

Register now for a customized Product Tour and our experienced business consultants will show you how to take your business to the next level of performance while at the same time making operations a whole lot easier through automation.
Thanks for considering the Versa Cloud ERP software for your business.
Why Versa?

Easy to Adopt
Versa gets you to success sooner because it's ready to go, easy to set up and use, and simple to customize.

Built for Today, Ready for Tomorrow
Whether your business is just getting started or growing like gangbusters, Versa is built to help you sustain and accelerate growth.

Simple, Affordable Pricing
The best part is you don't have to break the bank to get a powerful ERP solution.