Accounting
Simple and Straightforward Accounting Solution
The Versa Small Business Cloud ERP by Versa Cloud ERP system includes straightforward and simple accounting software for small businesses that includes:
Multi-Entity and Multi-Currency
Versa ERP supports all multi entity and multi currencies needs for your business requires to operate optimally.
Bank Integrations and Reconciliations
Bank integrations form the base framework for a business, we at Versa understand that and hence support multiple banking and reconciliation features, payment options to make doing business on the go easy.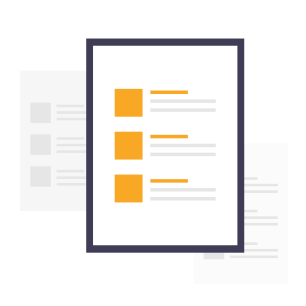 Import Export of Journal Entries
Easy import of data from existing system or excel sheets to Versa make it ideal for business to implement the ERP across departments with ease.
Versa also supports financial capabilities included in the core ERP module: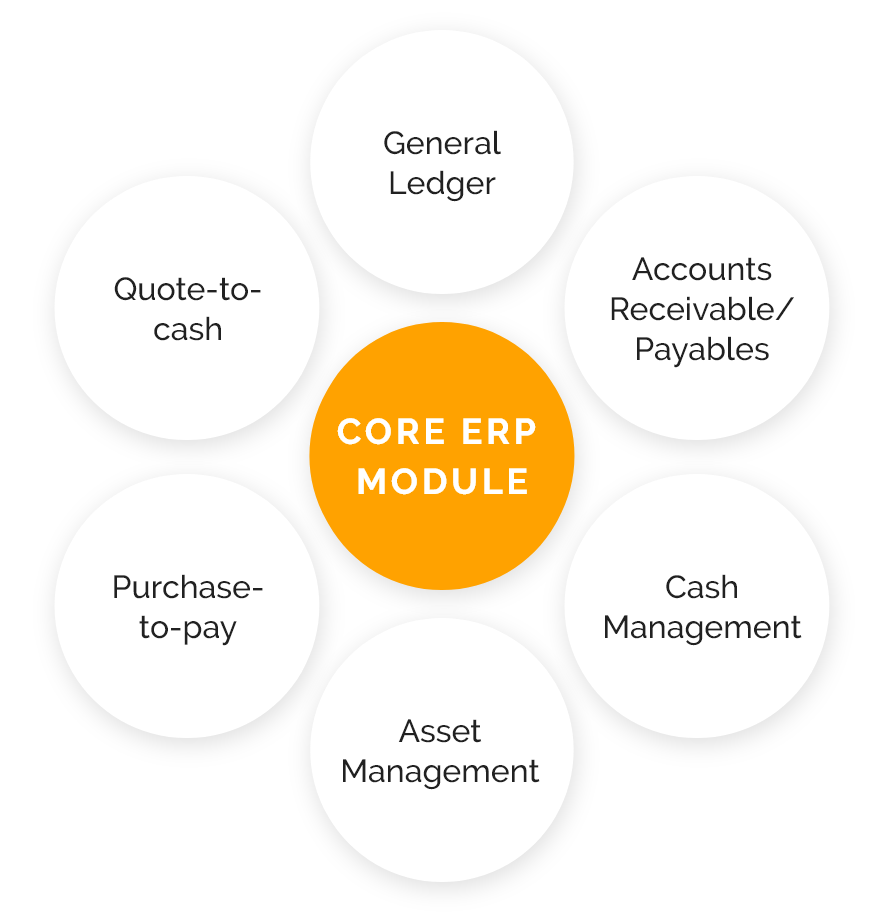 Easy to view format
Versa presents an overall view of all the financials transactions in multiple currencies of your company in an easy to view format.

It allows the user to understand the groups used for entity, reporting, currency account type (asset or liability) which is further divided into sub groups for categorization of all expenses and revenue.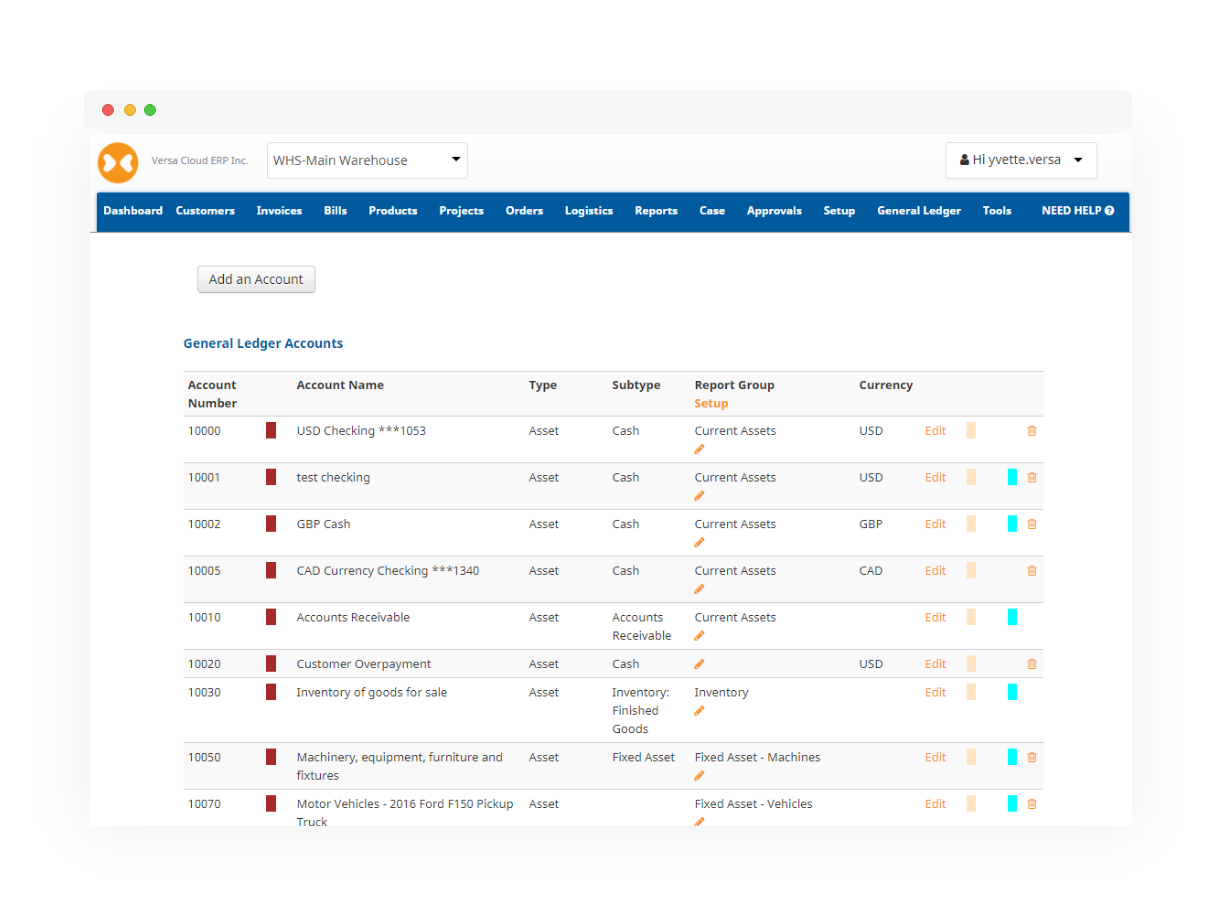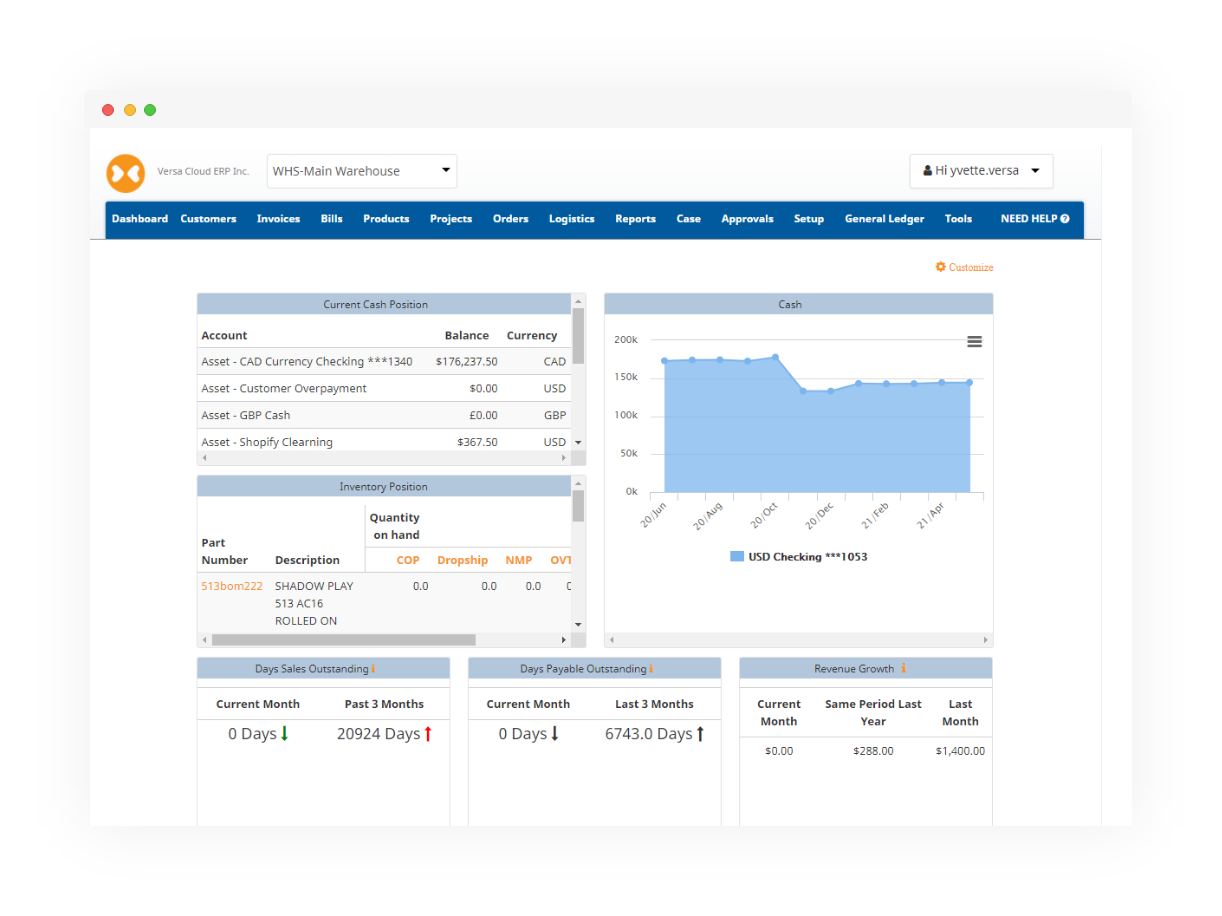 Dashboard View
Versa Dashboard showcases a brief on all reports in real time.

Businesses can review cash flow, AR and AP right at the dashboard. The dashboard also provided status for AR and AP bucketized as per ageing days and as per currencies.

This makes decision making quick and effortless for enterprises.
Versa also supports integrations for: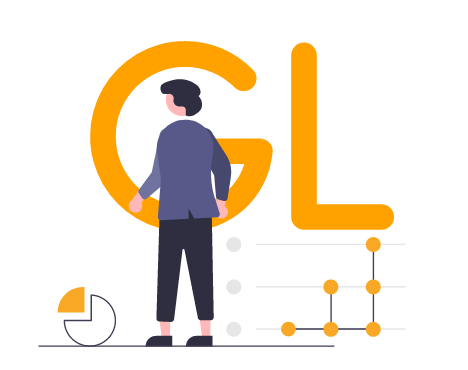 General Ledger
Enhanced GL assist the business to manage their accounting and reporting needs in a structured and consistent manner.
Accounts Payable
Account's payables supports all supplier related features like 3 way matching. Landed cost, batch pay and deposits, etc.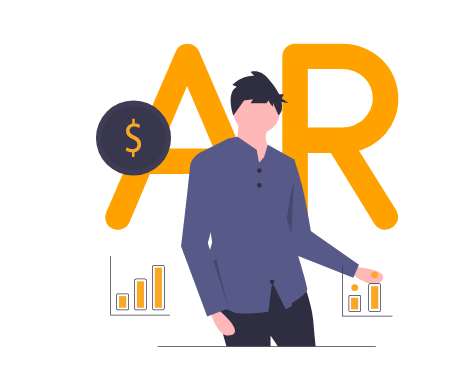 Accounts Receivable
Versa Standard edition lets you manage all customer related features and supports multiple entities and users allowing easy management of all your entities financials.
Financial Reports
Balance Sheets
Income Statements
Cash Flow
AP
3 Way Matching
Landed Cost
Batch Pay
Bill Pay
Ageing
Deposits
ACH
eChecks
AR
Batch Reciept
Payment Reciept
Deduction
Returns/Refunds
Sales Deposits
ACH
CC
E-mail/Print Statement