Software Product Overview
This guide is designed for decision-makers like you, who are interested in the powerful capabilities and flexible pricing plans of Versa Cloud ERP. It provides a brief summary of how the Versa system simplifies and automates how work is done within and across inventory-based companies like distributors, wholesalers, retailers, ecommerce, and manufacturing companies.

Download this guide to learn what you'll get and how to get started with Versa Cloud ERP.
Download Free PDF Guide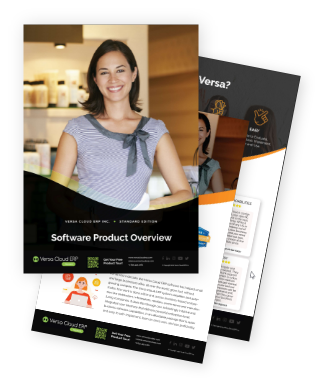 You will receive your copy of this free guide in your inbox.
All emails from Versa include an unsubscribe link.
You may opt‐out at any time. See our privacy policy.